It's never just another Sunday, because we love Sundays too much around here.
Sunday Services | 10:30a
A typical Sunday service will last around 60 minutes, where you will experience modern worship along with practical, biblical teaching from one of our pastors. If you're not ready to join us in person yet, we would love to invite you to still be with us for Church Online.
Plan Your Visit >>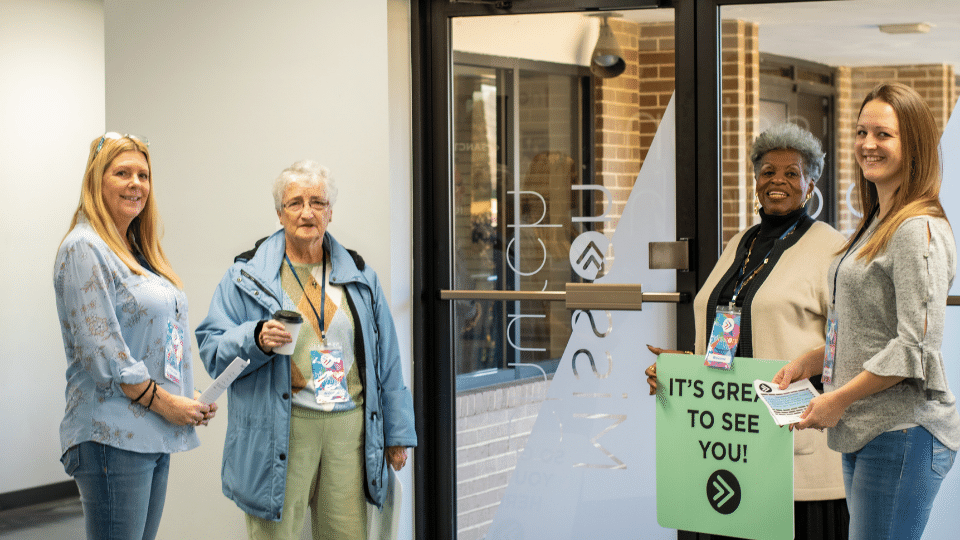 What To Expect
Whenever you arrive at church, we have a guest parking area all for you. We will have a team of friendly faces ready to welcome you, show you around, grab you a cup of coffee, answer any questions you might have, and help you find a seat before the service begins.
Get Directions >>
What About My Kids?
If you have kids, we would love to introduce you to Mission Kids. When you arrive for a Sunday service, we will help you get your child checked in, show you around, and introduce you to their leaders. We care about the safety of your kids, so all of our leaders and volunteers are background checked. Your child will enjoy a high-energy environment with leaders who love getting to share the Bible in a way that is fun for the kids to learn, sing, and play.
Visit Mission Kids >>