It's never just another Sunday, because we love Sundays too much around here.
Sunday Services | 10:30a
A typical Sunday service will last around 60 minutes, where you will experience modern worship along with practical, biblical teaching from one of our pastors. If you're not ready to join us in person yet, we would love to invite you to still be with us for Church Online.
**To keep everyone safe, we have taken our seating to half-capacity. Please let us know you're coming by planning your visit, so we can save you a seat.
Plan Your Visit >>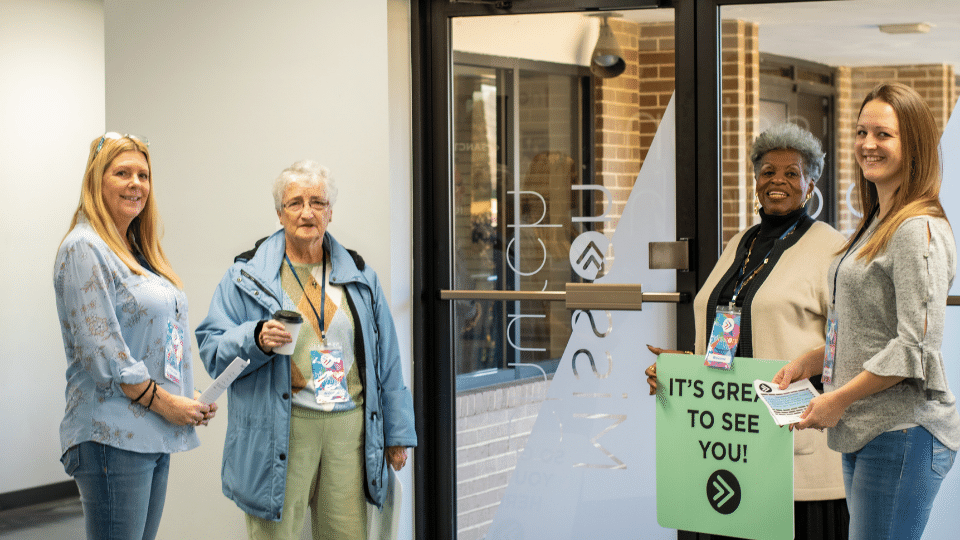 What To Expect
Whenever you arrive at church, we have a guest parking area all for you. We will have a team of friendly faces ready to welcome you, show you around, grab you a cup of coffee, answer any questions you might have, and help you find a seat before the service begins.
Get Directions >>
What About My Kids?
If you have kids, we would love to introduce you to Mission Kids. When you arrive for a Sunday service, we will help you get your child checked in, show you around, and introduce you to their leaders. We care about the safety of your kids, so all of our leaders and volunteers are background checked. Your child will enjoy a high-energy environment with leaders who love getting to share the Bible in a way that is fun for the kids to learn, sing, and play.
Visit Mission Kids >>
We want you to have a safe and comfortable experience, so we will be following these guidelines and practices.
Phyiscal Distancing
The seating will be set up to accommodate safe spacing, and we will have separate doorways for you to enter and exit through.
Face Coverings
Our governor has recommended face coverings inside, so we would like to encourage everyone to wear a face mask while in the building and while you are in close proximity with others.
Facilities
Our facilities will be thoroughly cleaned for Sunday services, and we will also make sure all high-trafficked spaces get regularly cleaned throughout our gatherings.
Hand Sanitizer
We will have hand sanitizer available in different areas. Please be sure to wash your hands often.
Self Monitoring
If you are showing any symptoms of illness, please stay home and join us for Church Online.
Water and Snacks
We will have bottled water and individually packaged snacks available for you to enjoy.