Just move to Virginia Beach? Here on vacation? New to Jesus? Looking for a church home? Wherever you are on your journey, we can't wait to meet you!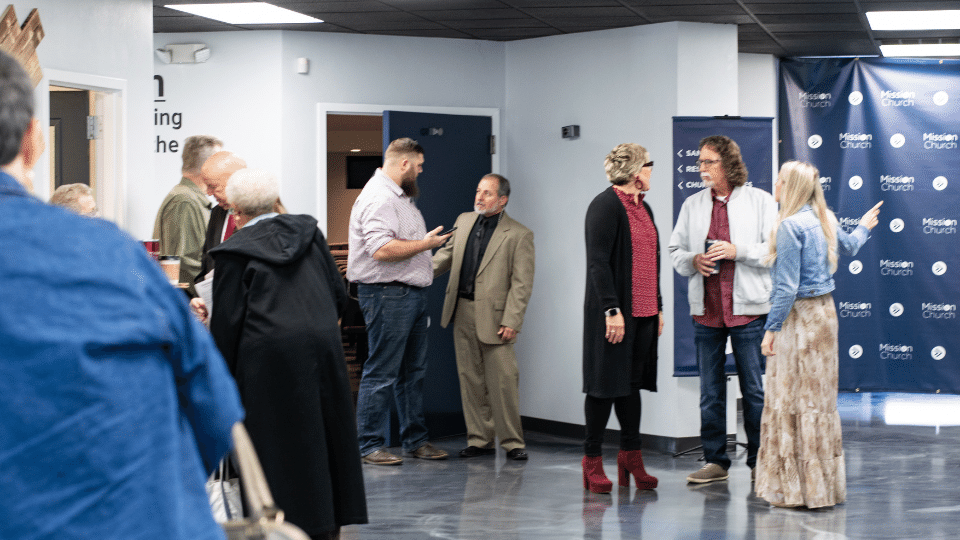 Our Story
We have a strong legacy that goes all the way back to the early 1960's, when Virginia Beach Free Will Baptist Church was founded. Throughout the years, the heartbeat of our church has always been to make God's message our mission. In January of 2020, we launched into an exciting new season as Mission Church—a revitalization effort with a new name, a fresh vision but the same heartbeat to continue making God's message our mission—making a difference in communities here in our city, in our nation, and in our world.
Meet Our Team >>
What's Your Story?
Do you ever get this feeling that things aren't as they should be? Feeling lost with no sense of purpose? Maybe life is good, but you're wondering if you're missing something. We want to introduce you to Jesus, and we would love for you to consider that maybe He is what's missing in your life. We each have our own story. Some filled with hurt and pain. Some filled with emptiness. Some filled with doubts and questions. But wherever you are on your spiritual journey, we want to hear your story and be part of this journey with you.
Let's Connect >>